Lucy Allen Joins Business Development Team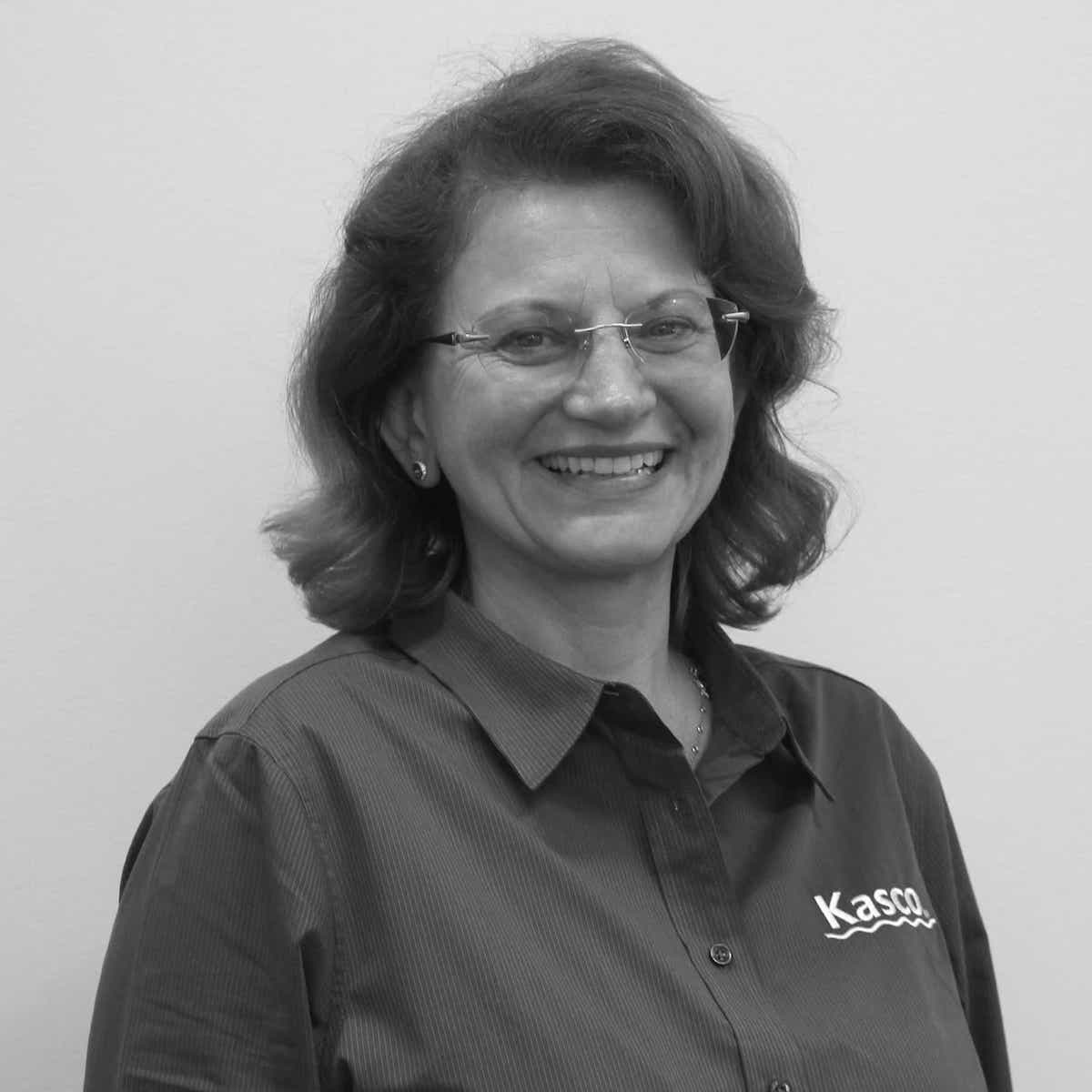 Kasco Marine, the industry leader in water management and aquaculture products, is pleased to announce and welcome Lucy Allen to their business development team. With 10+ years of experience in the municipal and wastewater industry, Lucy is an excellent addition to Kasco's already outstanding sales team.
"It became very obvious to me on my first day," said Lucy, "that everyone at Kasco takes great pride in what they do.  And they should, the product is great and the people are even better."
Lucy received a Bachelor of Science degree in Computer Systems from Michigan State University. She worked for Boeing Computer Support Services and managed the deployment of desktop software to 5000 users at NASA's Marshall Space Flight Center. She ran a full sales and service marine dealership for 12 years, successful sales executive for a major southern California Municipal rep firm, managed the southeast sales territory for Pax Water Technology, and is now a valued member of the Kasco team. "Lucy brings a wealth of experience to our team. Her strong Technical background, field experiences and relationship building skills will enhance our market presence within the municipal and waste water markets," said Bob Robinson, Director of Sales & Marketing. "We are thrilled to have her work for us."
In Lucy's free time she is passionate about mission work that restores safe drinking water and secure housing in national disaster/emergency response areas. She has made multiple trips to Mississippi and Louisiana improving homes affected by Hurricane Katrina. She is also interested in Aviation, and obtained her Private Pilot License during college.