Interview With The Engineer: NEW Large Robust-Aire™ Systems
Featuring New Aire-Guard Cabinet Technology
Kasco is excited to introduce a new offering in our trusted Robust-Aire™ Diffused Aeration product line. A first in the industry, our patent pending Aire-Guard Cabinet Technology combines an innovative approach to airflow. It uses additional filtering to ensure cooler, cleaner air, all within our largest-ever cabinet, capable of running up to 12 diffusers.
Here to tell us more about this exciting new product is the lead engineer behind the project, Kasco's Engineering Supervisor, Todd Dombrock.
What is Robust-Aire and why was the product line expanded to now offer larger systems?
Robust-Aire is Kasco's sub-surface water aeration system. Using compressors on shore, air is pushed through self-weighted lines to dual-loop diffuser assemblies at the bottom of a pond or lake. This beneficial mixing increases oxygen transfer and improves water quality by eliminating stratification. This improves aquatic habitats, and more. Our current Robust-Aire models offer up to 6 diffuser assemblies per compressor cabinet. They are great for residential ponds or mid-sized retention ponds. However, we've had repeated customer requests for systems that can handle much larger volumes of water such as large recreational lakes or lakes within an industrial or construction setting.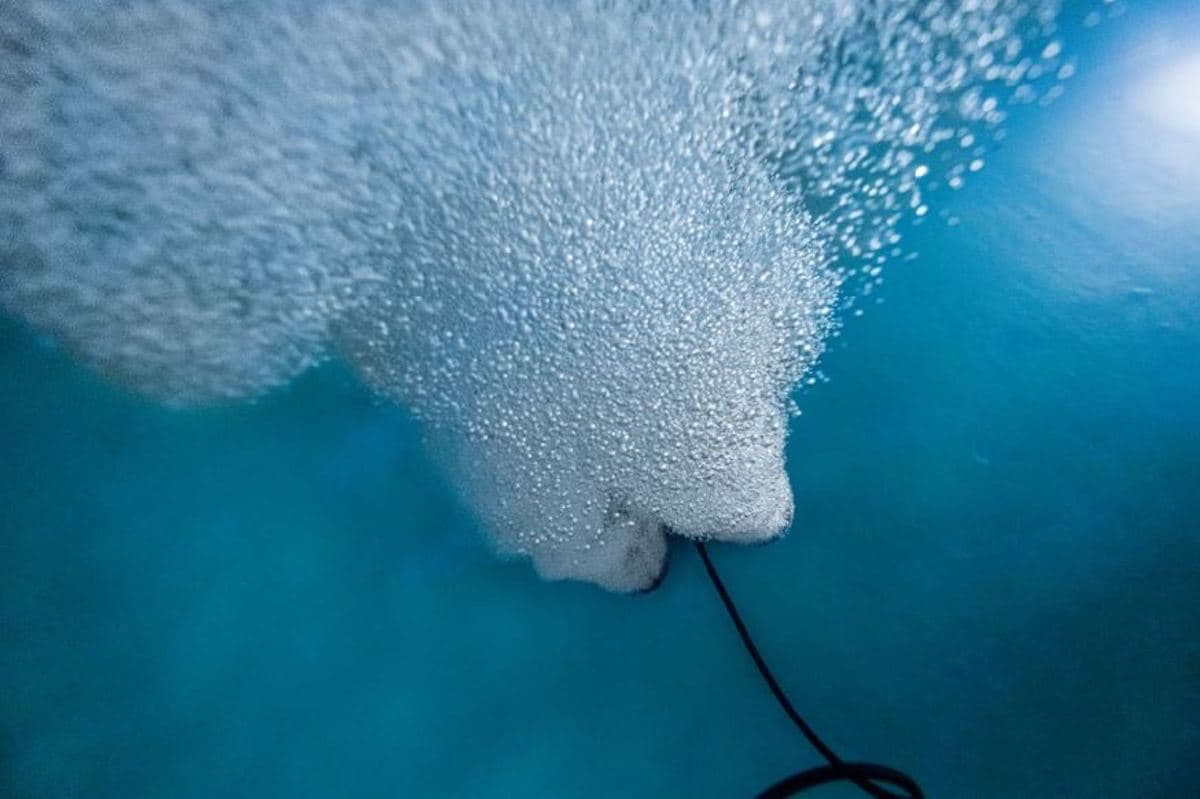 Our engineering team went back to the drawing board on our current base mount compressor cabinet to figure out how we could provide a solution for our customers and make the system better while we're at it. The result was a larger cabinet that completely transforms air movement and system efficiency. Customers are now able to install Robust-Aire in larger bodies of water using more diffuser assemblies and fewer cabinets, all while expecting the same great performance and water quality benefits. It has also given the customer using a remote manifold more flexibility in their installation.
What is significant about the cabinet design?
The cabinet has been optimized for airflow through the compressor motor. This is the major source of heat in the cabinet. Using newly developed Aire-Guard Cabinet Technology (patent pending), heat generated from the compressor motor is directly addressed and decreased. Additionally, by utilizing multiple exhaust fans (impellers, actually) to maximize airflow, we've increased the amount of cooling air through the motor by about double. We've also added dual filters to make sure that this additional air isn't bringing additional dirt into the cabinet.
In addition to Aire-Guard Cabinet Technology, these new cabinets utilize externally mounted pressure gauges and visual indicators for easy viewing, contain simplified internal cabinet connections, feature fully-removeable top and side panels, and arrive fully assembled.
What is Aire-Guard Cabinet Technology?
Aire-Guard Cabinet Technology is the filtering of all air entering the system. This includes the cooling air moving through the cabinet, and the air being consumed by the compressor that's then sent to the diffuser assemblies on the pond or lake bottom.
The key to compressor longevity is using clean air throughout the system. Aire-Guard Technology ensures exactly that. Before cooling air enters the compressor, it's filtered to remove excess dust and debris. This clean air is then pulled through the compressor, instead of across, allowing it to stay much cooler and operate at extreme efficiency.
This dual-action filtering and air movement acts as a safeguard to your compressor motors and Robust-Aire system as a whole. Compressors that operate at cooler internal temperatures will run more efficiently and last longer. This allows Robust-Aire systems to to provide a reliable source of water mixing and movement to the water body.
What types of applications will these new systems be best in?
Kasco's new Robust-Aire systems with Aire-Guard Cabinet Technology are ideal for large bodies of water. For example, lakes larger than 15 acres, or installs that require more than 6 diffusers. Because the technology within the cabinet allows the compressor to operate at much cooler temperatures and prevents dust and debris from entering the cabinet, these systems can withstand environments prone to excessive heat, dust, wind, and rain— conditions that cause other brands to fail.
How does this set Robust-Aire apart from other diffuser systems? Why should someone choose Kasco over another brand that offers up to 12 diffuser assemblies?
These new systems will run cooler and cleaner than our competitors, and ultimately, that's what it comes down to. A compressor-based system that runs cooler and cleaner will operate more efficiently. This results in less maintenance and a longer product life. The design of the cabinet also lends itself to running quietly. Additionally, these cabinets feature a new color that helps the system blend into the landscape where it's placed.
What are you most excited about with this redesign?
Rethinking something as simple as airflow to deliver a superior product. By going back to simple science, we're now able to offer an innovative system the industry has never experienced.
You can now find Aire-Guard Cabinet Technology in Kasco's new Medium Cabinet Systems.
Learn more about this exciting new systems and the technology inside by visiting the Robust-Aire webpage or contacting Kasco at 715-262-4488 or sales@kascomarine.com.