Why You Should Add a Fountain to Your Backyard Pond
By: Joe Holz, Director of Sales | April 14, 2023
____________________________________________________________________________________________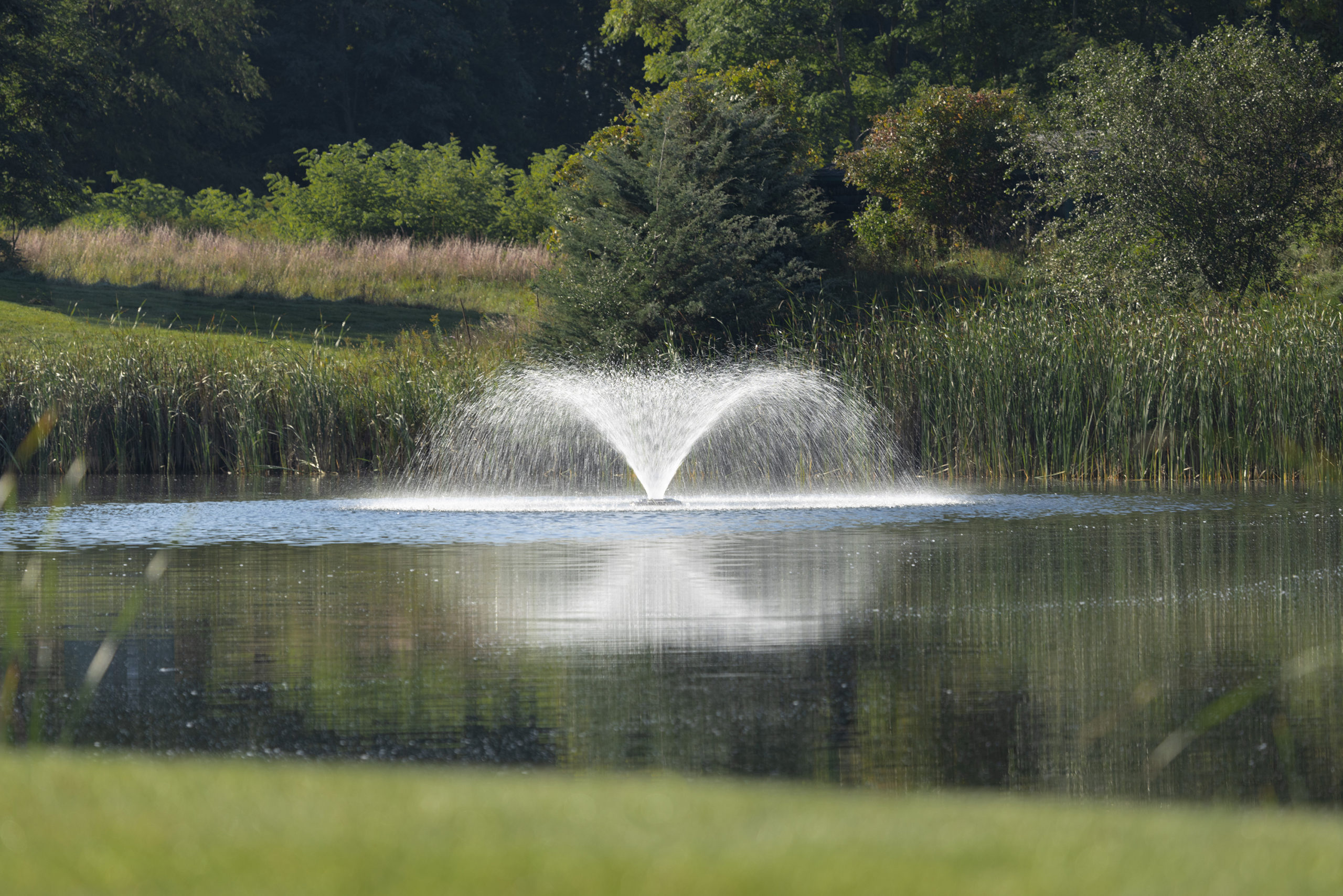 Adding a fountain to your backyard pond will create a stunning environment on your own property as well as enhance the natural landscape of your outdoor living space. The soothing sound of moving water and the eye-catching sight of an elegant fountain pattern provide a tranquil retreat. Along with creating a captivating focal point, adding a floating fountain to your pond will provide numerous benefits for you, your water, and your pond's aquatic life.
In this article, we will break down the benefits of adding a fountain to your pond.
Reasons to Add a Fountain to your Backyard
1. Increased Water Quality
Improving and maintaining the health of your pond should always be at the top of your outdoor to-do list. Regularly removing floating debris (like leaves and grass), creating a natural environment for fish, and adding a source of aeration are all important parts of caring for your pond. A backyard fountain is a terrific way to add aeration. It is continuously moving and circulating water and introducing oxygen levels to prevent harmful algae growth. This also decreases smelly odors, creates a consistent water temperature, and enhances the overall clarity of your water.
2. Nature's Assistant
A natural pond is a great asset that can provide enjoyment for you and a critical habitat for wildlife. However, when it comes to providing aeration, nature sometimes needs help. Processes that provide air-to-water interchange, including waves, waterfalls, and photosynthesis can be unreliable and an outside source is often needed. A fountain provides another source of aeration and continuously moves water, helping to keep your backyard pond healthy.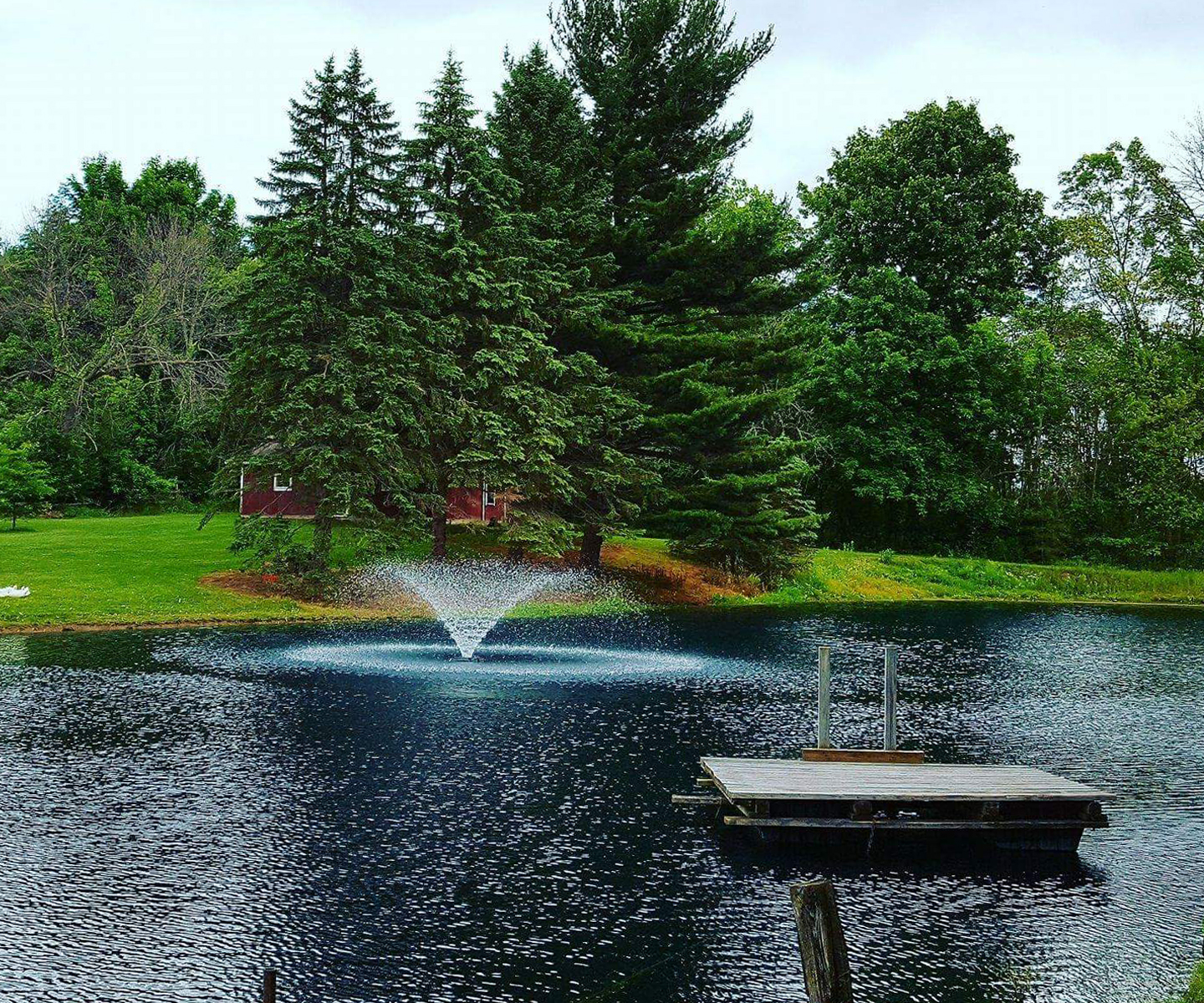 3. A Sense of Tranquility
In addition to its practical benefits, a fountain also contributes to the tranquility and relaxation of your backyard pond. The sound of running water is immensely soothing. It creates a peaceful ambiance that is perfect for unwinding after a long day. The calming sounds of a splashing fountain can drown out unwanted noise and distraction, creating a peaceful retreat in your own backyard.
Adding a fountain to your backyard pond is a wonderful way to enhance the beauty and functionality of your outdoor space. Whether you are looking to improve your water quality or simply create a peaceful and relaxing atmosphere, a fountain is a great addition to any backyard pond.
---
Related Articles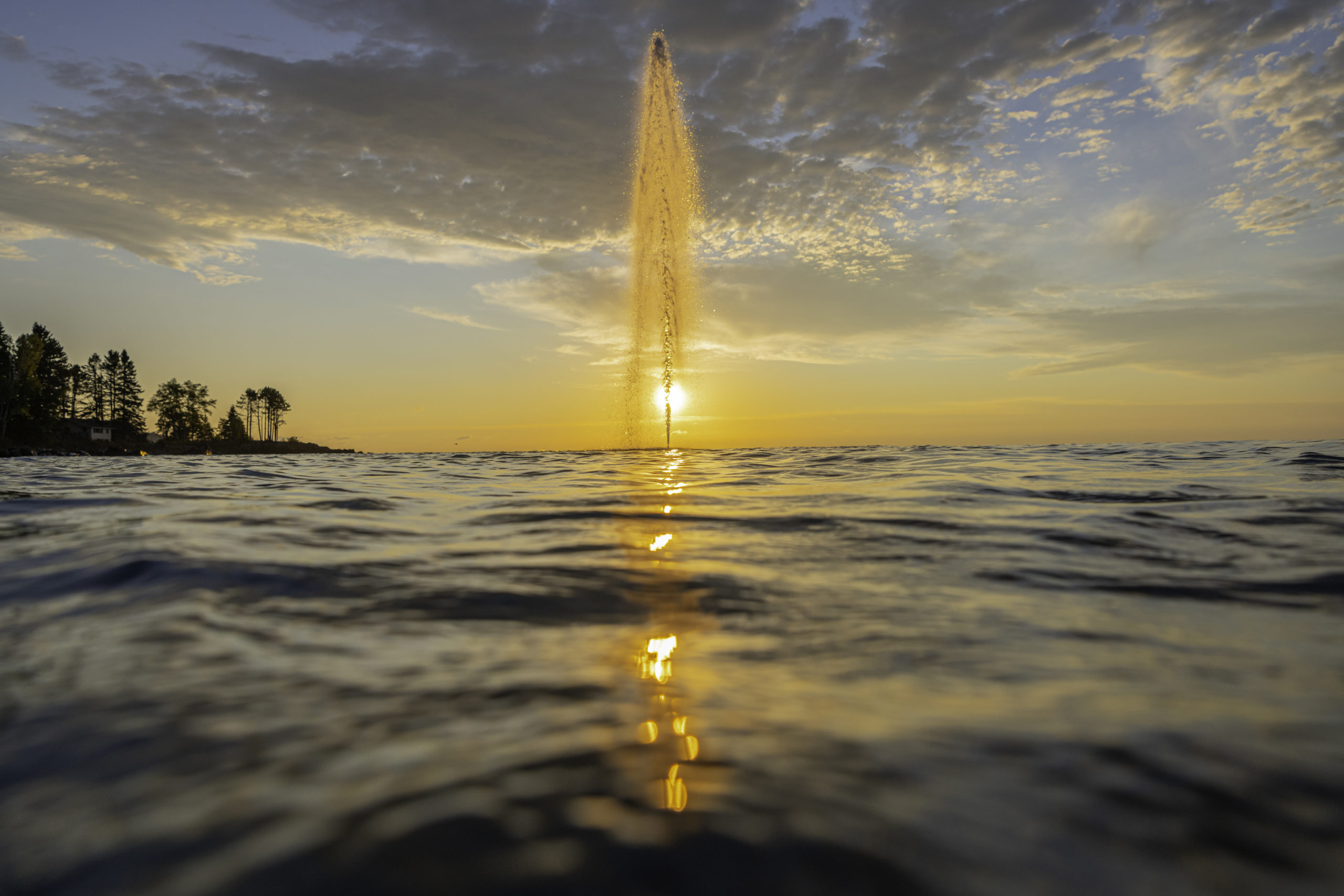 The Science Behind the Right Fountain Pattern
April 14, 2023
Most people choose a fountain pattern based on looks, but there are multiple factors to consider before picking the right one for you.
Things to Consider Before Adding a Fountain to Your Backyard Pond
April 13, 2023
Adding a decorative fountain to your backyard pond can be exciting, but there are some factors you should consider before making the purchase.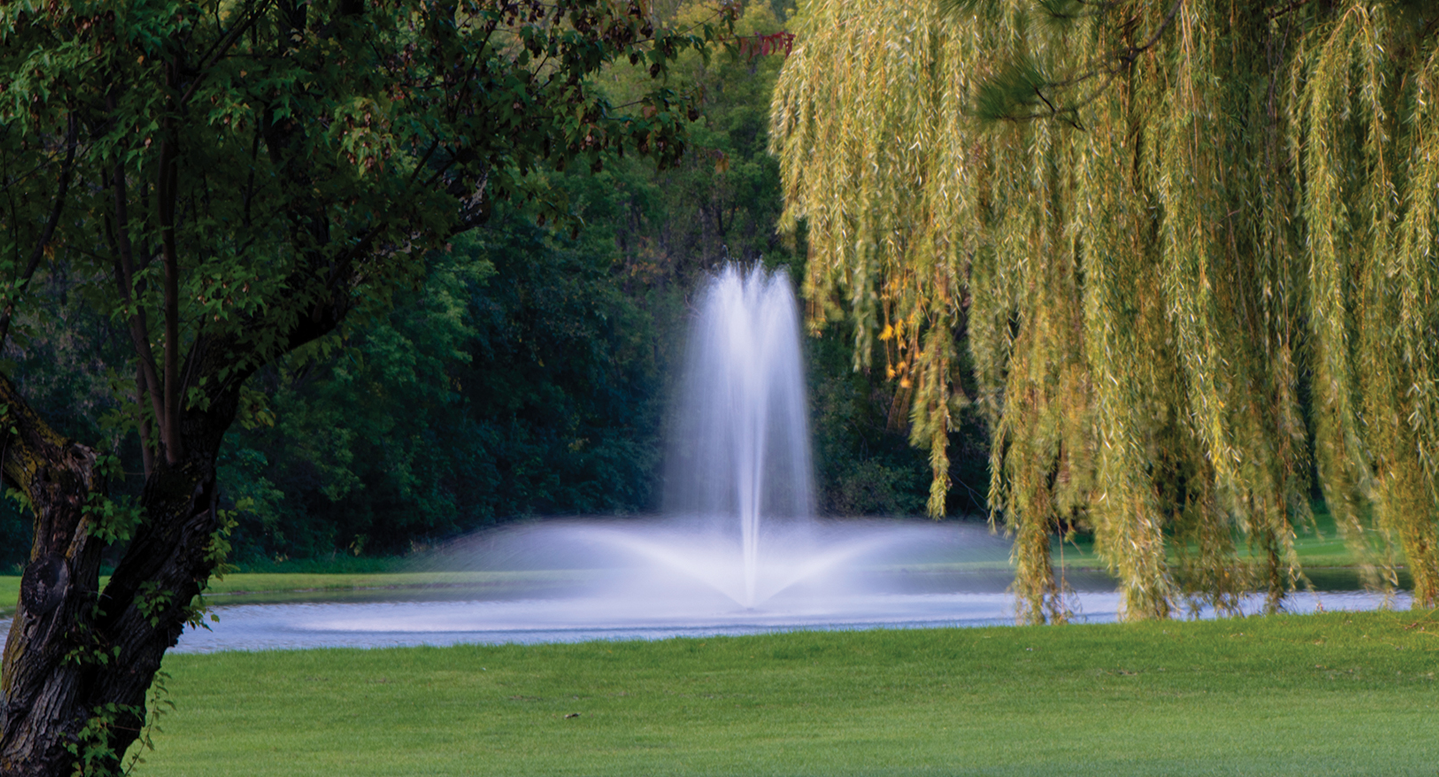 J Series or VFX Series. Can't Decide? Let Us Help
April 10, 2023
Choosing between a J or VFX Series fountain depends on if you need aeration or aesthetics. Read the differences of each to help you decide.