Eliminate Water Tank Stratification
By: Kasco Staff | Aug. 29, 2017
____________________________________________________________________________________________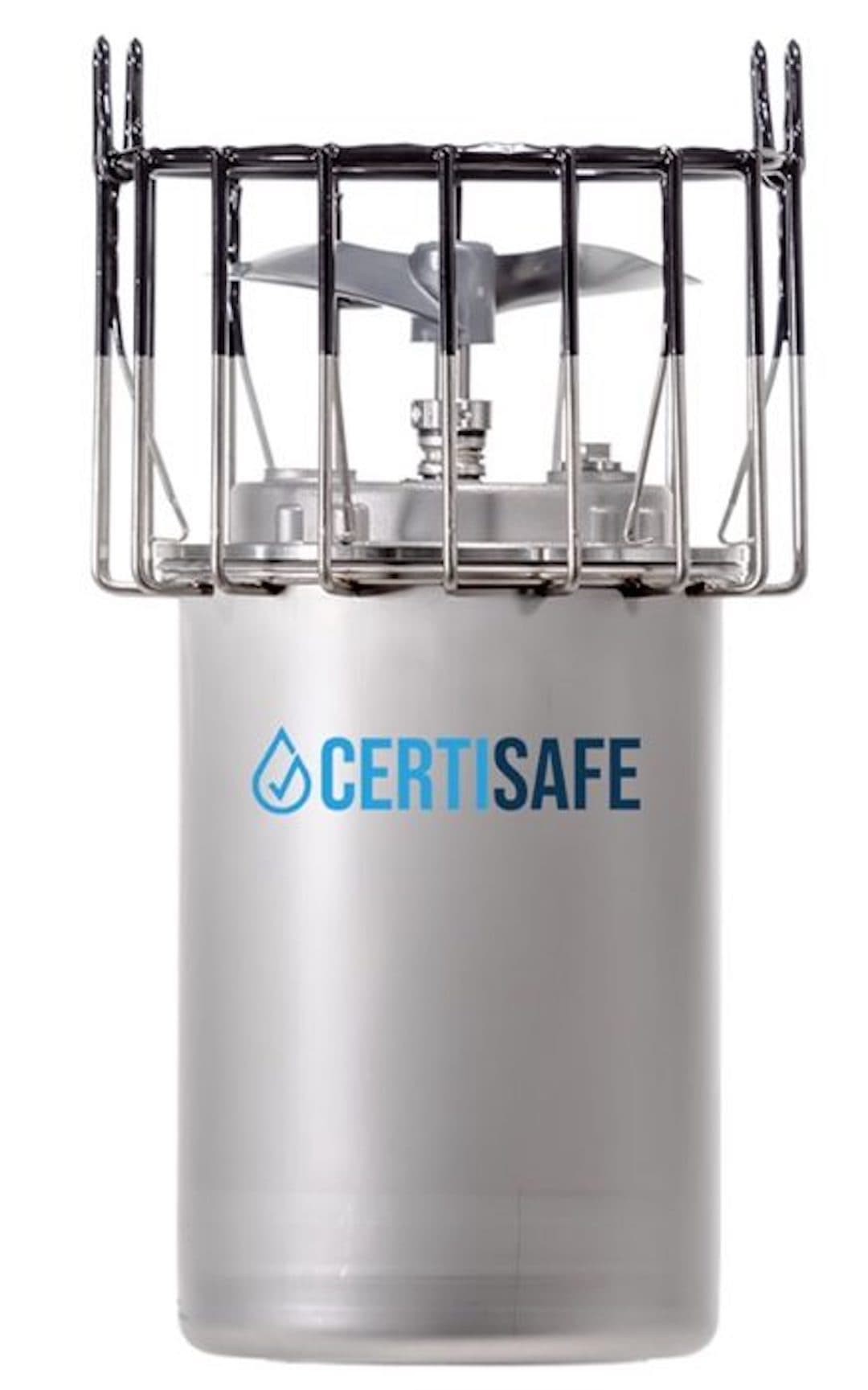 In potable water, the biggest threat to water safety is the unknown condition of water quality in the top level of water storage tanks. Inadequate mixing in potable water storage is a persistent problem for many municipal water systems that can lead to sampling inconsistencies, thermal stratification, old water age, low disinfectant levels and other problems. Mixing tank contents consistently and continuously is key to maintaining water quality.
The American Water Works Association (AWWA) has noted that nearly two-thirds or more of tanks experience a loss of residual disinfectant when water temperatures rise during warm weather. This thermal stratification leads to a deterioration of water quality, especially in the upper part of the tank. When water stratifies, recently disinfectant-treated cold water is prevented from mixing well with the existing water. So the new water tends to stay near the bottom. Because that cold water near the bottom will be first drawn, water temperatures tend to separate more rapidly.
Thermal stratification occurs with even minor temperature gradients. Bacteria can grow rapidly in this kind of environment and ongoing stratification can lead to the breakdown of disinfectant additives. Stratification also introduces sampling inconsistencies that can lead incorrect application of chemical disinfectants. Since water quality testing is based on a variety of samples, the importance of accurate water readings can't be overstated. Ensuring a complete mix of contents can be one of the most important factors in water tank maintenance.
Use of an internal water mixer like Kasco's certified NSF 61 CertiSafe Mixer will prevent thermal stratification and other issues. The submersible design allows for active tank mixing to completely circulate the water. The Kasco mixer utilizes food grade mineral oil and is free of zinc anodes to ensure the safety of your tank contents. Active tank mixing can provide consistent disinfectant mixing, eliminate thermal stratification and ensure that all the water in the tank is of a uniform age. Water quality still must be monitored on a regular basis to ensure that it meets requirements.
Related Articles You Might Be Interested In:
---