Interview with the Engineer: Robust-Aire™ Cabinet Redesign
By: Kasco Staff | June 8, 2020
____________________________________________________________________________________________
Here at Kasco we are all about continuous improvement, which is why we're excited to announce the redesign of our already top performing Robust-Aire™ systems.  They're 34% quieter and easier to maintain than ever! We had a chance to sit down with the Engineer behind the redesign, Todd Dombrock. Here's what he had to say about the recent updates.
Can you introduce yourself and tell a little about your background?
My name is Todd and my background is varied. I graduated from UW-Stout with a degree in engineering technology in 2003 and immediately started a business as a residential building contractor. I quit that in 2012 to work at Andersen Windows in the R&D building. In 2016 I came to work for Kasco Marine. The underlying current in these experiences is the opportunity to work hands on with my projects. It has been a progression of being completely hands-on as a contractor, to a balance of office and shop work with AW and Kasco. I prefer to flesh out ideas with prototypes before modeling them, most recently in Solidworks.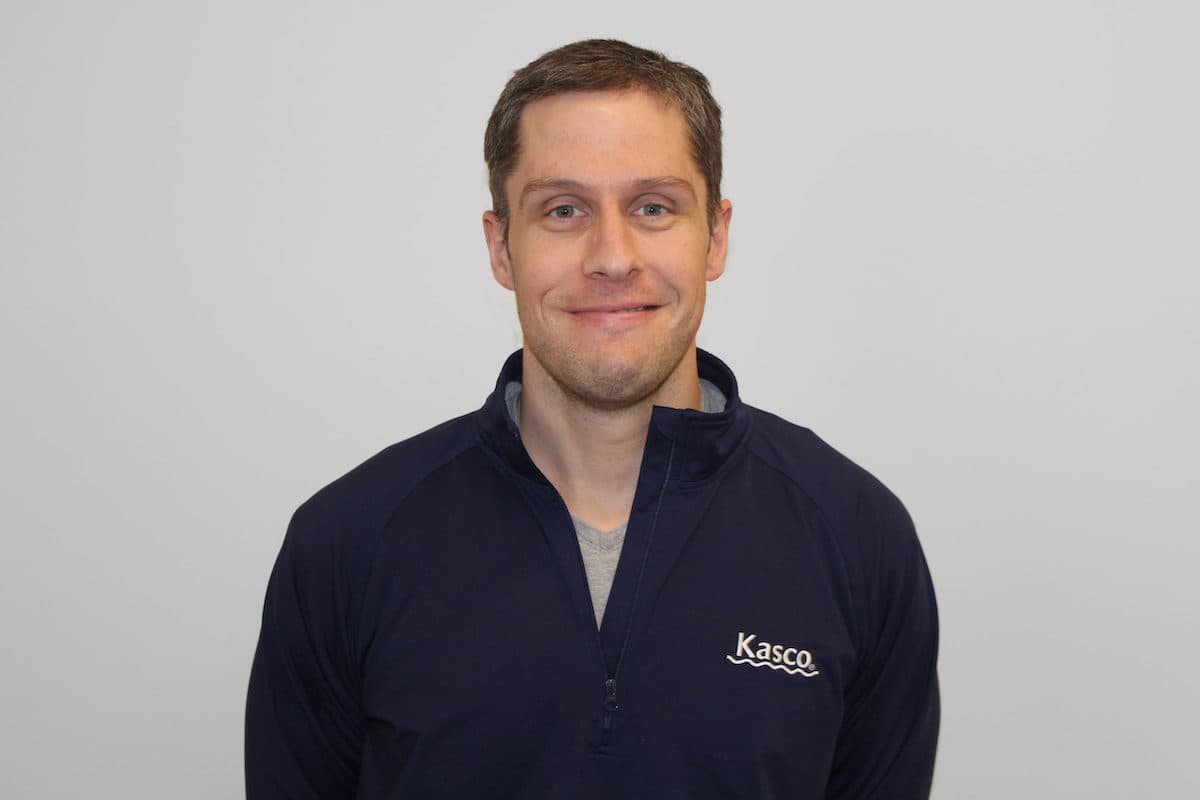 What were the factors that led to the redesign of the Robust Aire™ cabinets?
We knew there were opportunities with this product line, particularly with sound levels. Having a product that performs as well as these do was being undercut by feedback about volume.
We decided there was additional need to upgrade the internal design, reorganize the interior to increase workspace within the cabinet, and move the air filter for easily accessible maintenance needs.
What have been the results?
The first round of improvements has netted a decrease of nearly 35% in sound volume. Hopefully with more to come. It is important to note that this has only improved overall system performance and given us the opportunity to implement other convenient features.
We increased the size of air filters on all ¼ HP and ½ HP systems, which will stretch the time between cleanings significantly. We also added the visual maintenance indicator to each air filter. When the indicator displays red, it is time to clean or replace your air filter.
Can you elaborate on some of the design, implementation, testing involved?
Overall, we have a very talented team of engineers working on this project. I was the lead engineer and did much of the modeling, building, and testing, along with our engineering intern and engineering tech. We also worked with a 3rd party to develop a strategy to assist with quieting our systems. We were able to utilize concepts that were presented and adapted them to our existing product line.
Solidworks software was used to model the assembly, to prototype the manifold block, (where the filter and filter indicator reside), and determine the design. Then I ventured back to our in-house engineering workshop to physically build cabinets and experiment with trial and error first-hand.
Some of the testing elements included a spectrum analyzer to identify any detrimental sound frequencies that we looked to address and eliminate. And a SPL meter (sound decibel meter) used to test sound levels and variables of difference. In the end, we likely built over 20 iterations of the cabinet by hand in our shop, some were successful, but many of which didn't result in the improvements we were looking for.
Are there any plans for further updates?
Always! But I would say that of any product we offer at Kasco. Innovation and improvement are encouraged in everything we touch. Which is one of the reasons I enjoy working for this company.
---