Kasco Participates in Prescott HS Science Night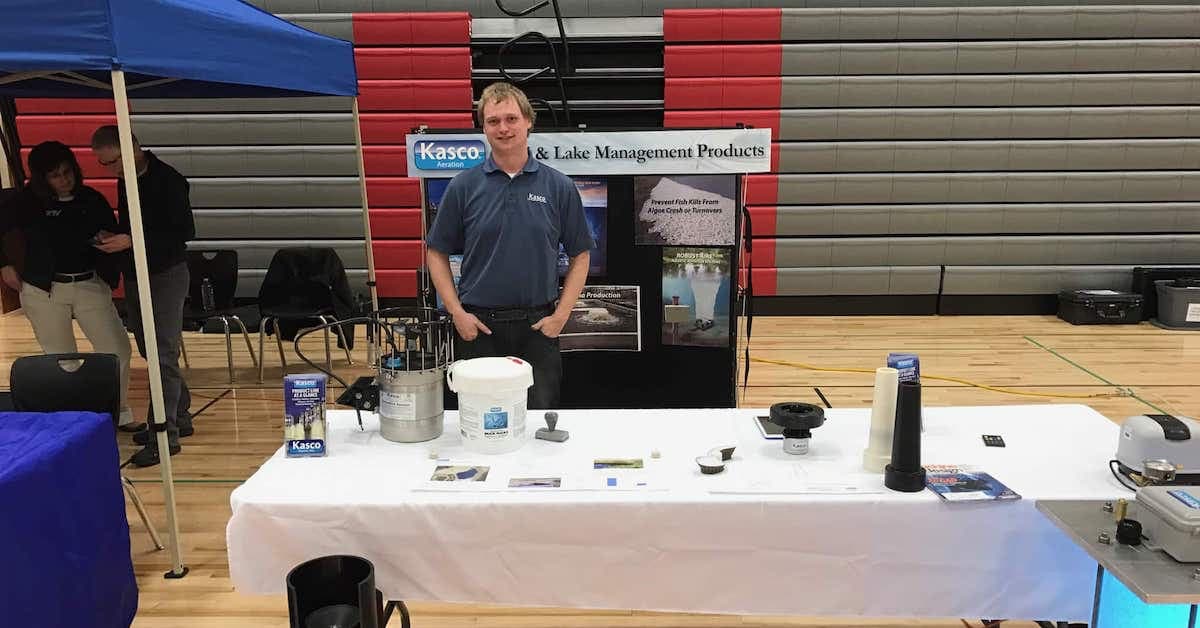 Kasco was in attendance for the 2017 Prescott, WI School District Science Night Exploratorium.
We were asked to demonstrate and explain to students how science is used in our product lines as well as everyday tasks. Hayden Johnson, a Kasco repair and technical expert and Prescott high school alumnus, illustrated the function behind diffused aeration and beneficial bacteria. Todd Dombrock, Kasco Mechanical Design Engineer, fielded questions about design and 3D printing while Trevor Johnson, Kasco Plant Manager, explained the physics, chemistry and biology behind our products.
We had a great time talking with area students and getting out and about in the community!