RGBW LED LIGHTING
A BRILLIANT COLOR EXPERIENCE
RGBW LED Lighting
Kasco's RGBW LED WaterGlow Lighting Systems are controlled with Wi-Fi or a push-button controller and add rich color to any evening display. Featuring 36 pre-programmed settings and DMX-addressable fixtures, these kits provide a customizable, inspiring visual display.
These kits utilize durable stainless steel fixtures for watertight operation.
Available for J Series Fountains, VFX Fountains, and Surface Aerators in 2-, 3-, or 4-fixture kits.
Wi-Fi Enabled Packages
Use the touchpad inside the panel or download the app on your mobile device to control color, sequencing patterns, and power.
Push-Button Packages
Use the push-button controller inside the panel or included short-range remote to cycle through color, sequencing patterns, and power.
Warranty period: 5 years
Características
Package Includes
Wi-Fi Packages
Push-Button Packages
36 pre-programmed settings (ranging from single static colors to holiday patterns)
2-, 3-, and 4-fixture kits available in multiple power cord lengths
Perfect for fountains or surface aerators
Durable stainless steel fixtures for watertight operation
40 watts and 2,376 lumens per fixture
5-year warranty
UL / CSA Listed
Product Resources
Links to product files including specifications,
owner's manuals, and other related documents
for RGB LED Lighting.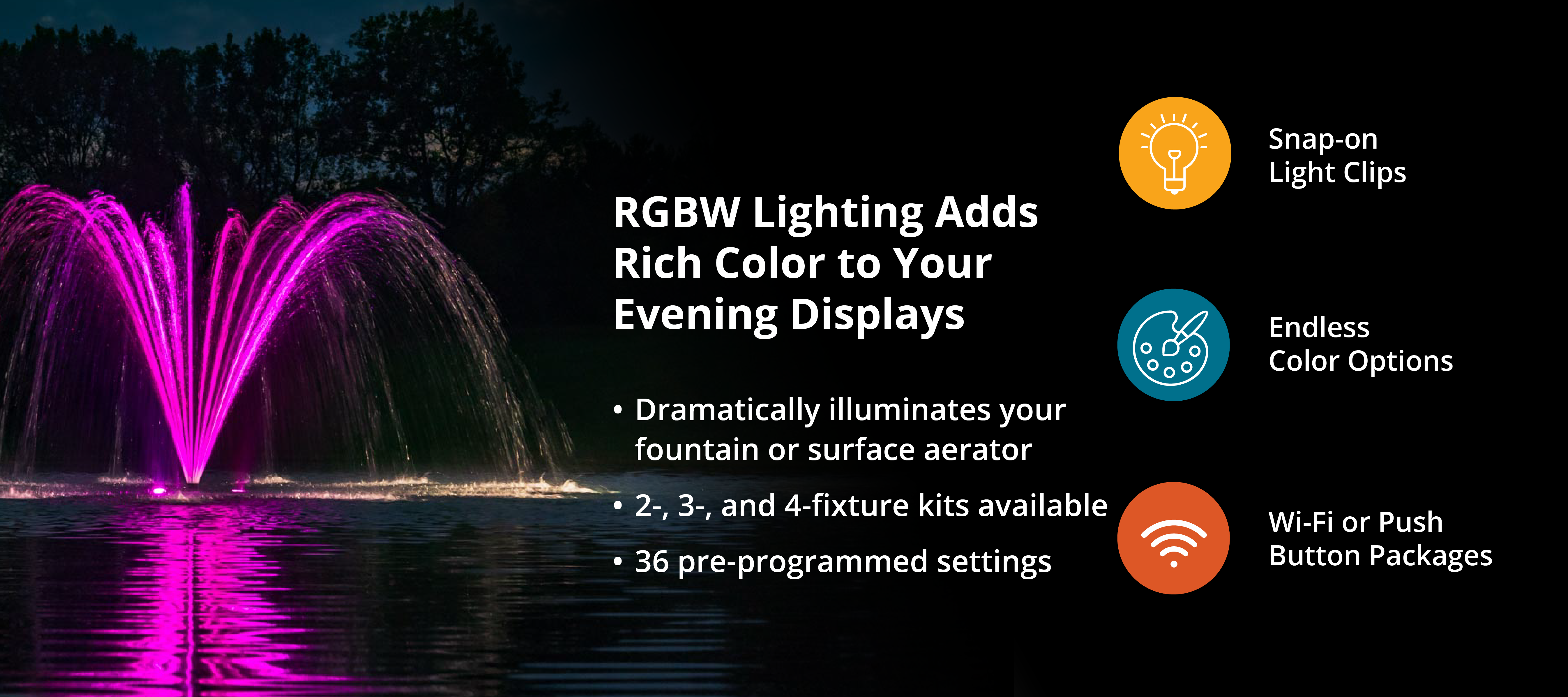 A Perfect Companion
Add an RGBW Light Kit to a 2HP - 7.5HP J Series Fountain.
FEATURED ARTICLE:
Interview With the Engineer
Kasco's Engineering Team explains the details that went into the design surrounding our new RGBW LED Lighting Systems.
Featured Product Testimonials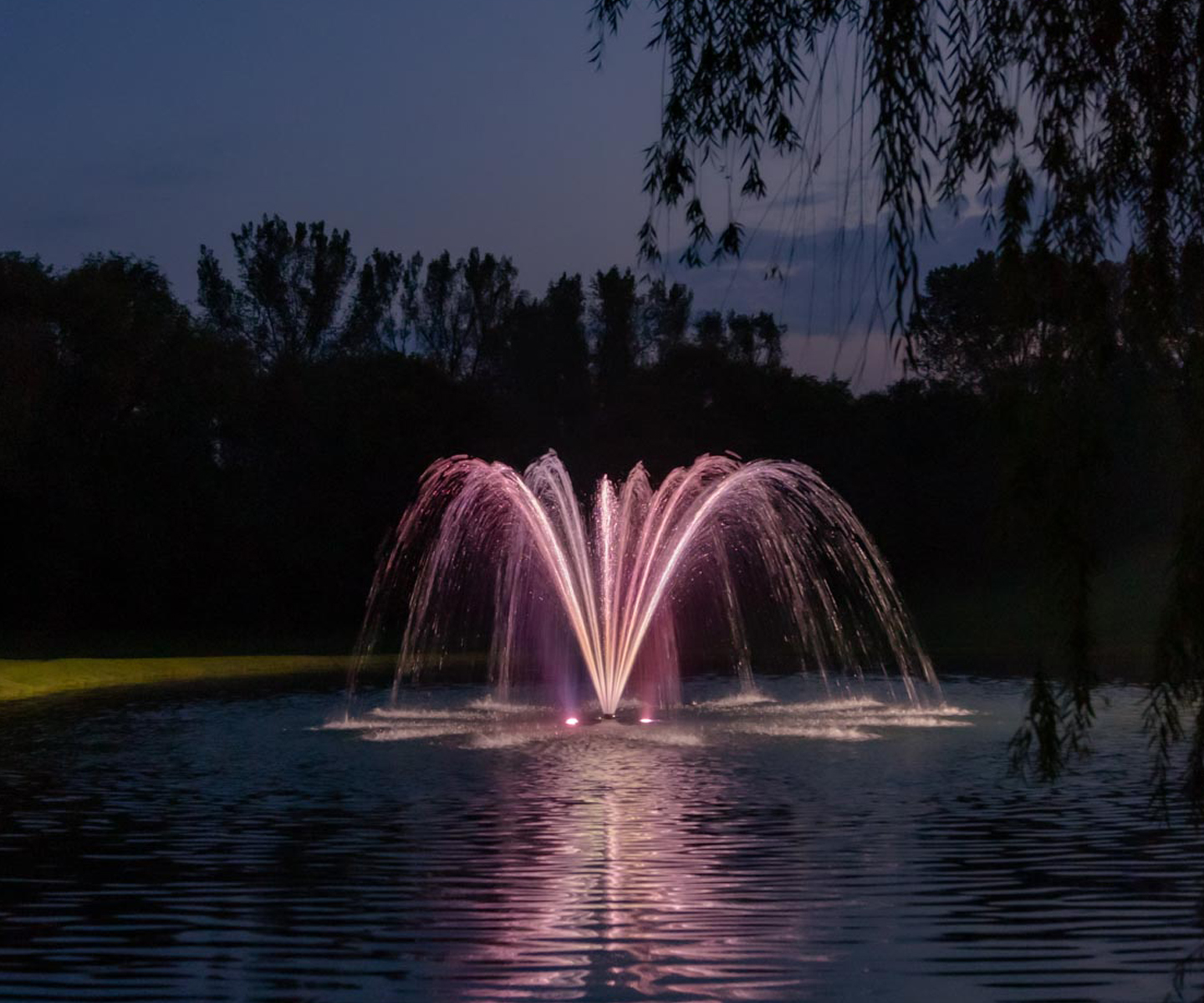 "This is a well designed product, the shipping of the package also was very well done. This has all the folks in the neighborhood looking at night that's for sure."

- Robert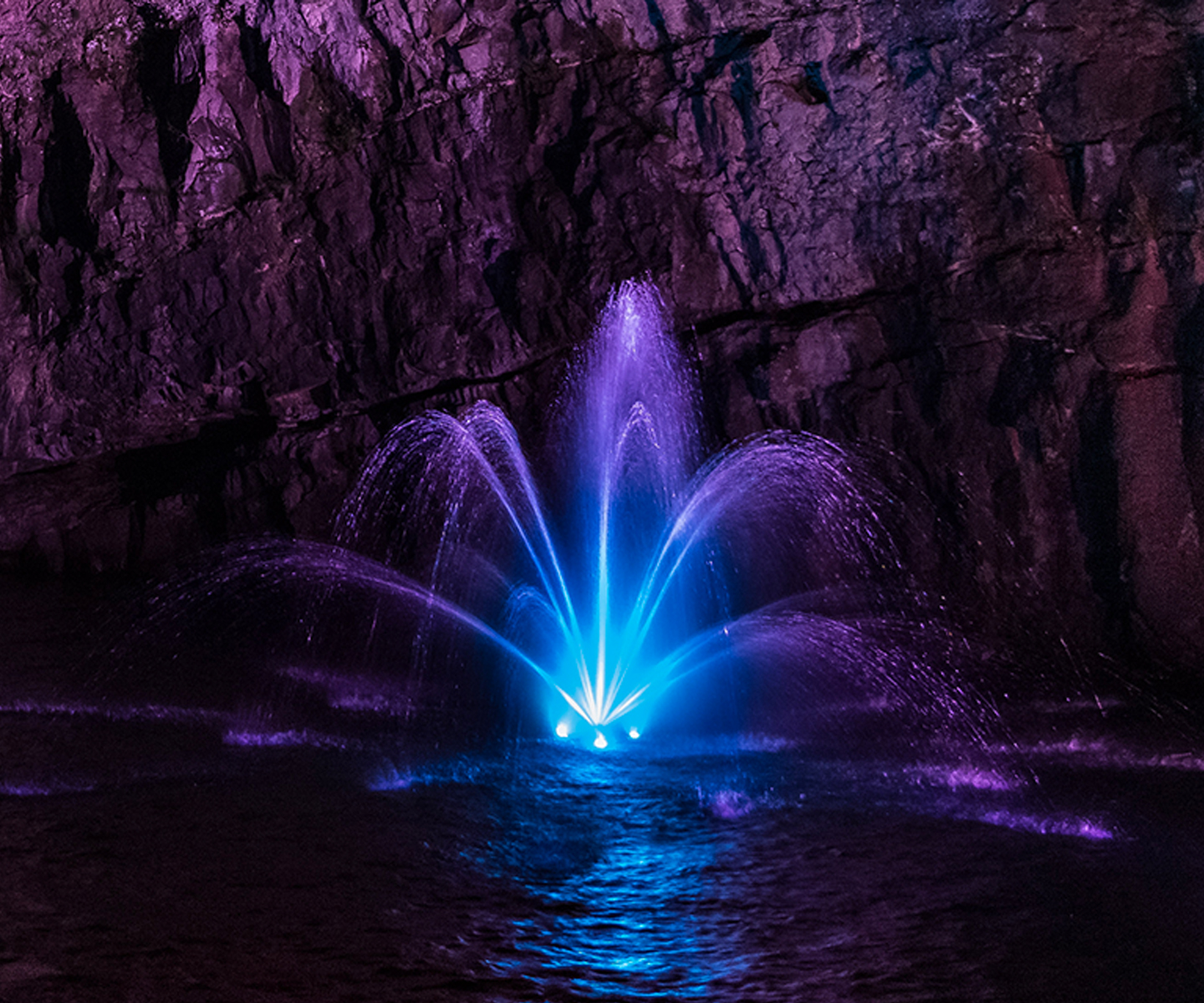 "​​​​​​​We LOVE this fountain, and we LOVE the lights."

- Clinton
"It is a pleasure to work with Kasco. The combination of value, quality and continuous improvement has helped me a lot. It is an easy product to sell. Kasco feels like family."

- Mike