Aireadores de superficie
High Oxygen Transfer at Extreme Value
Aireadores de superficie
High-performance surface aerators dramatically push high volumes of water into the air. This process increases the overall health of your water and keeps it thoroughly mixed. Introducing oxygen and water movement breaks up stratification, eliminates odor, discourages algae growth, and promotes a healthy aquatic environment.
These self-contained units deliver up to 3.0 lbs of O2 per horsepower per hour of operation, making Kasco surface aerators the most dependable, and efficient units on the market.
Surface Aerators are available as 1/2, 3/4, 1, 2, 3, and 5HP units.
Warranty periods:
2 years on 1/2, 3/4, and 1HP units
3 years on 2, 3, and 5HP units
About
Características
Package Includes
Single Phase Units
Three Phase Units
50Hz Units (International)
Add one of our WaterGlow Lighting Kits (purchased separately) to illuminate your display into the evening hours.
Pair with Pond Probiotics (purchased separately) for maximum water quality results.
Industrial Option
Modify any surface aerator unit to use an industrial stainless steel domed top and double mechanic seal. Contact us to learn more about this modification option.
Common Applications:
Acuicultura comercial
Residential ponds and lakes
Retention ponds
Leachate ponds
Industrial lagoons
Waste water lagoons
Marina entrance and navigation
Product Resources
Links to product files including specifications,
owner's manuals, and other related documents
for Surface Aerators.
Push High Volumes of Water into the Air
Kasco Surface Aerators break up stratification, eliminate odor, and discourage algae growth.
Featured Install: Rushing Waters Trout Farm
Located in Palmyra, WI this 80-acre, 56-pond farm relies on Kasco Surface Aerators to provide dependable aeration so their fish are as healthy as possible.
Featured Product Testimonials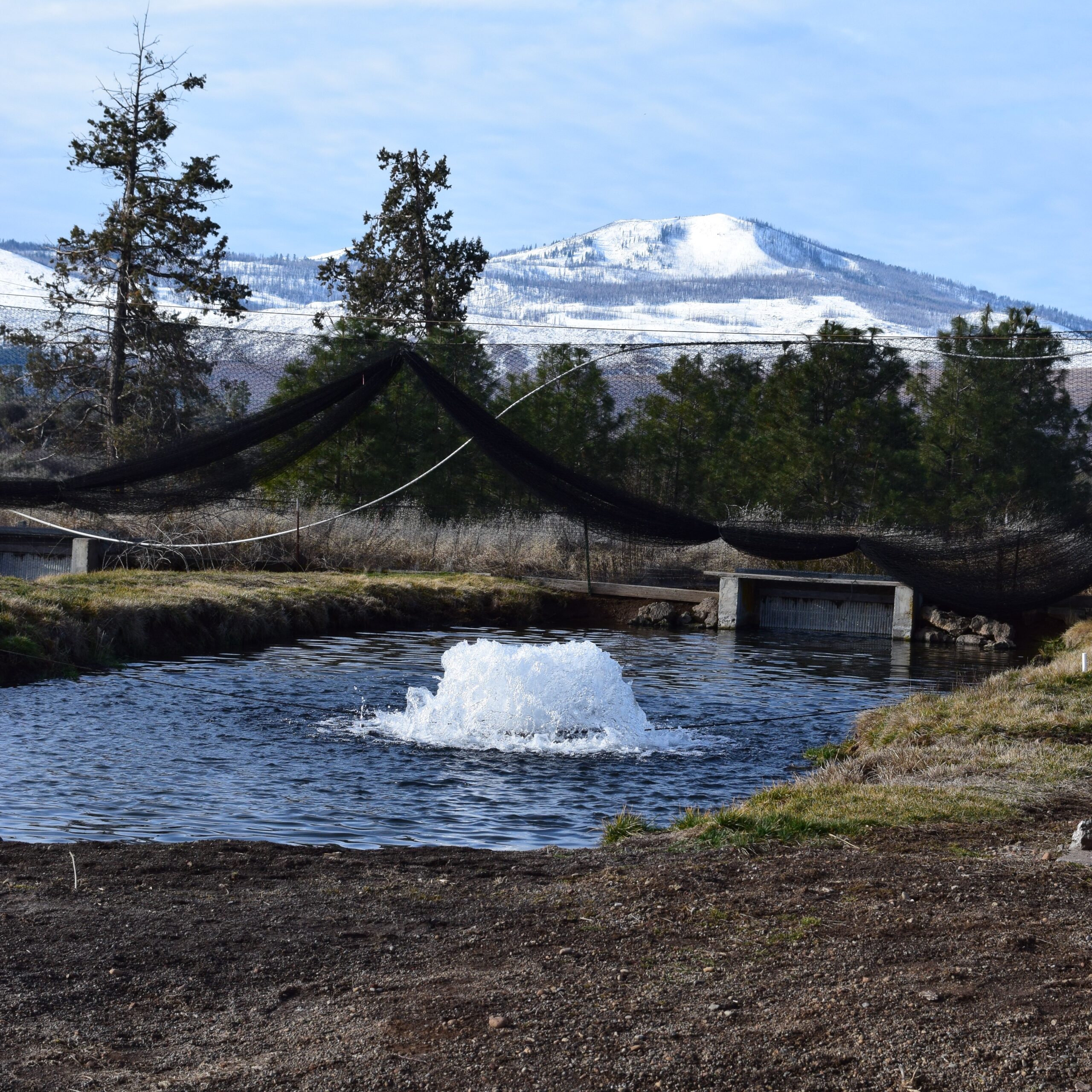 "We have 50 ponds. Our ponds wouldn't function the way they do without Kasco Aerators, the company has treated us very well. Our densities are way better than they were and we wouldn't have production the way we do, today, without them."

- Justin
"Surface aerators are great! I recommend them to my customers often, and those who have have purchased them have been very happy with them!"

- Stout Fountains and Aeration
"The response by the team at Kasco Marine to an emergency situation was truly phenomenal. With D.O. levels crashing and another fish kill imminent, Kasco loaded 5 surface aerators, drove them to the lake and installed them. They went above and beyond for this customer and the product continues to work great." (Cage not included with purchase.)

- Dean